Kenmore Dryer f01 Error Code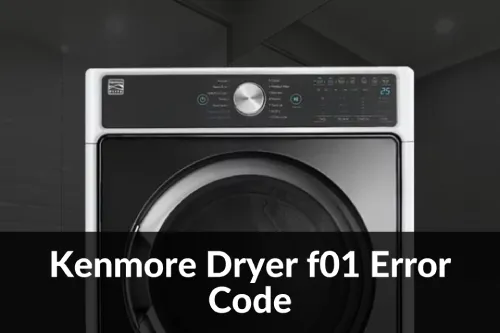 Let us Fix your Appliance
Your Local Appliance Repair Company
Our knowledgeable specialists are experts in quickly and precisely diagnosing and fixing Kenmore Dryer F01 error code problems.

We make repairs quickly and effectively, reducing any inconvenience or delay brought on by the problem code.

Our thorough investigation assures that we identify the F01 error's underlying cause, avoiding recurrence.

Compared to buying a new

dryer

, you may save money with our affordable prices and efficient repairs.

You can rely on us for trustworthy repairs that increase the life of your Kenmore dryer.
Our routines can be disrupted when modern appliances experience difficulties because they have become an essential part of our everyday life. You're not the only Kenmore dryer owner to get the F01 error code. You could be confused by this intriguing code and wonder what went wrong.
We are here to solve the puzzle posed by the F01 error code on a Kenmore dryer.